Roger Swainson
Roger graduated from the University of Alberta in 1983 with a law degree (LL.B.), and was called to the bar in Alberta (1984), Northwest Territories (1996) and Nunavut (2000). He is the founder and Managing Partner of Swainson Miki Peskett LLP.
Being involved in the community and giving back is very important to Roger, who volunteers as a fundraiser with the Make-A-Wish Northern Alberta golf tournament committee; and the United Way of the Alberta Capital Region major individual gifts committee, whose goal is to eliminate poverty and improve children's lives. And he chairs the "Bird Dog" Committee, which created and funds the Frank and Carla Sojonky Chair in Prostate Cancer Research at the University of Alberta, which is conducting world class research to find a better way to detect and treat prostate cancer.
Dr. Peter Venner, MD, FRCPC
Dr. Venner is a medical oncologist with a clinical practice focused on genitor-urinary malignancy. He has participated and lead innumerable clinical trials that have resulted in practice changing outcomes.  Through mentoring of learners that are conducting clinical research and outcomes research he has helped foster the pursuit of academic prostate cancer research. 
Dr. Venner is actively engaged in fund raising and has been instrumental in the establishment of the prostate cancer research program and ongoing support of the program. He and his colleagues have a busy clinical practice and actively pursue interventional and translational research in an effort to improve the outcomes of patients with prostate cancer.
Peter Wilkes
Peter has been with the Cure Cancer Foundation since its inception in January of 2018. He is President of PSW Consulting Group Inc. and was previously in the Edmonton media community for over 35 years. Beginning his career in 1979 in the broadcast industry with Selkirk Communications and then in a senior management position with Corus Radio- Edmonton until 2016 where he then founded PSW Consulting Group Inc.  
Peter works with companies throughout Alberta focusing on strategic and leadership development driving market share and revenue growth. His present position with the Cure Cancer Foundation is Board Member and Co-Chair of our annual Day of Golf event.  
Simone Schendel Reese
Simone, is a senior executive with an impressive track record spanning more than two decades as a sought after partner in the commercial construction industry throughout Western Canada. Her leadership, integrity, and oversight over many complex critical infrastructure projects is across diverse sectors, notably in education, healthcare, water and wastewater initiatives.
Beyond her professional achievements, Simone has had cancer twice and is currently in remission. Motivated by her own lived experiences and those of her family with both the disease and its therapies, she has devoted more than half her life to fundraising efforts. Simone's collective focus is aimed at supporting breakthrough cancer research and treatments in Alberta. Simone firmly believes in the necessity of vastly improving treatment options for those diagnosed with cancer, and ultimately living a life of wellness with the ability to thrive.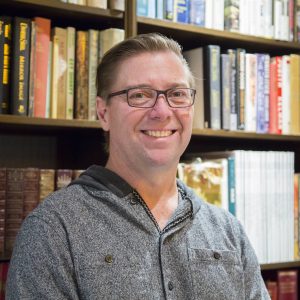 Dr. Brent Saik
Brent Saik, President of Alberta Sports Vision Institute and organizer of the World's Longest Games, is no different.
Brent's relationship with the Cross Cancer Institute began in 1994 when he lost his father, Terry Saik, to cancer. One of Terry's final wishes was that Brent would carry on the Saik legacy of community support and continue raising funds for the Cross Cancer Institute. Brent made good on his promise and, in 1996, he began the annual Terry Saik Memorial Golf Tournament which raised nearly $35,000. But he didn't stop there. He wanted to do something more, something bigger.
So, in 2003, Brent held the inaugural World's Longest Hockey Game, which included 40 players playing 80 consecutive hours. This event raised $150,000 in support of a gene-analyzer which is now used in pediatric cancer research at the Cross Cancer Institute. But that still wasn't enough for Brent. He wanted to do more. And, after losing his wife Susan to cancer shortly after the first World's Longest Hockey Game, he knew what he had to.
With help from countless volunteers, donors, players and committee members, Brent has now organized six World's Longest Hockey Games and one World's Longest Baseball Game, which have raised over $4.98 million for the Cross Cancer Institute in support of leading edge equipment and life-saving research.
Darren Baumgardner
A 30 year veteran building growth companies, as both an owner and a business consultant, Darren has established a growing list of clients specializing in strategic insight and planning. Alongside Darren's consulting business, Darren manages a portfolio of operating companies and real estate investments for Riata Partners Inc.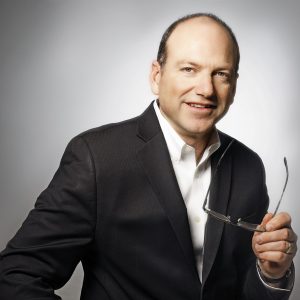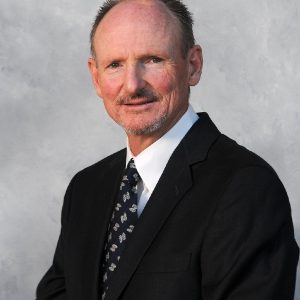 Barrie Stafford
Barrie Stafford retired in June of 2019 after 38 years with the Oilers organization. Before joining the Oilers, he played for the U of A Golden Bears Hockey Club, winning three CIAU national championships.   He became the Oilers Head Equipment Manager in 1982 and after 28 years transitioned to Director of Special Projects in 2010. He was Manager of Alumni Relations his last three years at OEG.                         
Barrie has contributed greatly to the success of the Oilers as a member of Edmonton's five Stanley Cup championship teams. He also has an extensive background in international hockey, serving as the Equipment Manager for Team Canada at numerous international tournaments, including three Canada Cups, two World Cups, a World Championship and 2 Olympic games. He was a member of six gold medal teams.
Barrie was diagnosed with Multiple Myeloma (a blood-born bone cancer with no cure) in 2011.  He received a stem-cell transplant and is in remission.  Barrie dedicates his time in retirement to family and is passionate about assisting those with cancer.  He's currently the Co-Chair of the CCF's Toast of the Town event, which is focused on funding a cure for Multiple Myeloma.

A native of Banff, Alberta, he and his wife Susan reside on an acreage in Sherwood Park and have an avid interest in horses.